Held this week was the quarterly Melbourne VMUG.  The location was sponsored by Telstra, as it has been for a little while now, in one of their conference facilities in the CBD.  Telstra have shown to be a great supporter of the Melbourne VMUG with the continual use of their facilities.
I've been semi regular attendee to the local Melbourne VMUG for quite a number of years.  So it's a great privilege to have now become a committee member.  I'm still very green to the role and learning the ins and outs.    What I can say so far is that it's run by a great bunch of guys committed to putting on the best event possible.
The Melbourne VMUG is an awesome event, hands down.  Where as other user groups run very regular meetups (monthly).  The Melbourne VMUG has taken a quality over quantity approach.  We run a large annual UserCon at the beginning of the year plus another three regular meetups throughout the year.  In between the meetups we run vBeers where like minded people can just sit and chat over some drinks (Beer).
We've now reach a point in the Melbourne VMUG where we can comfortably run two tracks side by side at our regular meetups.  Our May meetup had some great sponsors and some of the best content I've seen -with some great prizes to boot.  Our first session had vendors HP and Runecast presenting.  I sat in on Runecast and was really impressed on what they have to offer.  Our second session was VMware.  We had Chris Garrett talking about everything new in vSphere 6.0 Update 2 and Kevin Gorman talking containers.  I sat in on Kevin's preso.  Kevin puts on a great talk and is a really great guy to listen to. The last session of the night was allocated to community speakers.  We had the leader of the Melbourne Docker User Group, @benitogriffin, present and an awesome Panel Session on Home Labs.  Okay, I may be a little bias on this last one.  I was one of the four panelists.  That's me on the far right.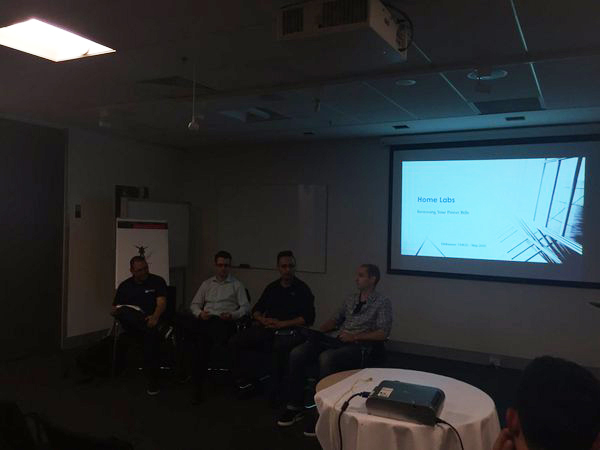 The night didn't end there.  We had vendor sponsored vBeers and pizza at Troika Bar.  A cool little bar around the corner covered in what looked like aluminum foil that made you feel like you in a satellite or something.  A great end to the night where everyone could wind-down and talk about that awesome Home Labs panel session that I was in 😛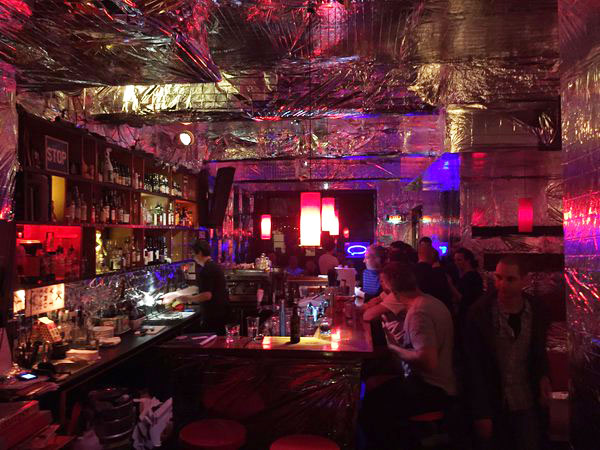 Recently on social media there was discussion going around on how to make VMUG great again.  People comparing VMUG of the past to what it is today.  I was a little disappointed to read some of the comments.  VMUG certainly isn't what it use to be.  That doesn't make it worse… just different.  Just like in IT things change and we have to adapt and change with it.  If you feel you need to make VMUG great again look no further than the Melbourne VMUG.  Best VMUG  Ever
Links
VMUG Homepage
Melbourne VMUG Workspace