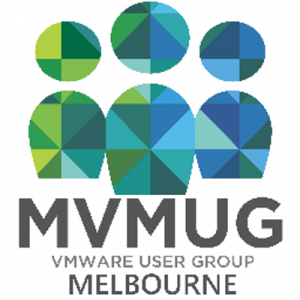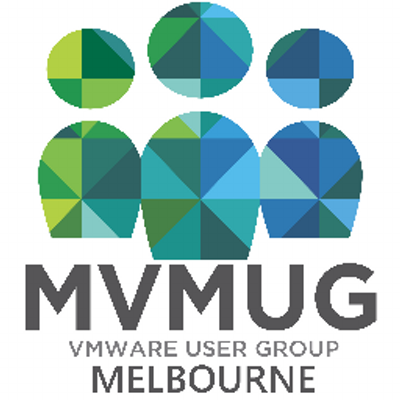 Last week the Melbourne VMware User Group held its final vBeers event of the year, closing out another massive year for the group.  It's been a lot of hard work to bring the group to the end of the year but it's been hugely rewarding to be part of.  Throughout the year I met a lot of people being introduced to VMUG for the first time.  Received some amazingly positive feedback from both new and old faces to the group.  And of course made some awesome new friends.  All of which really makes the hard work worth while.
As always Melbourne VMUG year kicked off its year with our annual UserCon in March, an all day free conference run by the community for the community.  For an event held on the other side of the world to many it's amazing to see our UserCon really start to make a name for itself.  This couldn't have been more demonstrated with the calibre of international guests eager to come out and support us this year.  From our opening Keynote speakers of Duncan Epping and Amy Lewis, to our closing keynote speakers William Lam and Alan Renouf.  Not to mention Emad Younis, Josh Atwell, and Rebecca Fitzhugh.  An amazing group of people whom I have a new level of respect for.
Following on from our UserCon we held three quarterly meetings throughout the year.  A few notable sessions that really stood out for me were The Register's, Simon Sharwood, and VMware APJ CTO, Bruce Davie.  Some very insightful sessions that really made you thing about our industry.  New for this year we introduced a closing survey to all our meetings.  The responses received from these surveys would go into shaping subsequent meetings.  It's been great to see the community support this initiative and be more involved in shaping how future VMUGs runs in Melbourne.  A big thank you to everyone that participated in these surveys!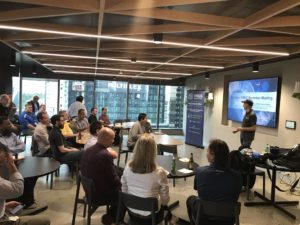 Back in November a few of us on the committee travelled up to Sydney to help represent not just Melbourne but VMUG Australia at vForum Australia.  I've already spoken about vForum in a previous post so there's not much more I can add to that.  It was a great experience to be behind the booth promoting VMUG to a whole new audience from around the country.  I now have a new level of respect for the hard work vendors and the people put in behind the booth at these kind of events.
Carrying on from previous years we continued to support and run separate vBeers events in between our UserCon and quarterly meetings.  It's been great to see Melbourne vBeers really coming into it's own this year.  The more intimate setting allowed for some great conversations that aren't always possible at regular VMUG meetings.  As with our quarterly meetings many new faces have starting becoming regulars and support from vendors has increased allowing us to do more sponsored nights and drinks.  I look forward to meeting many new and old faces over vBeers next year.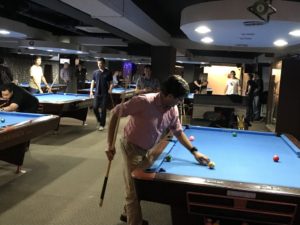 It's hard to convey in a short post everything that Melbourne VMUG has achieved this year.  Hopefully some of these numbers will help speak to that.  1 UserCon, 3 Quarterly meetings, 5 vBeers nights, 10 community presentations, 12 VMware presentations, and 6 Vendor presentations.  Some ammazing numbers that sets a high benchmark for next year.  I'm extremely appreciative of all those that presented and helped to give back to the community this year.
As always a huge thank you to the committee and supporters of Melbourne VMUG over 2017.  In particular Tyson Then, fellow co-leader.  I could not ask for a nicer guy to be a co-leader with.  Along with fellow committee members Andrew Duancey, Brett Johnson, Damien Calvert, and recently departed Craig Waters.  As well as some of our regular VMware liaisons Mo Jamal, Kev Gorman, and Chris Garrett.  The list does goes on, i'm sure I've missed many, just know your your time and effort has been greatly appreciated 🙂
I hope everyone has a great Christmas and an awesome New Year.  Attention now turns towards our next UserCon in March 2018.  Hope to see you all then!